Complete Auto Repair & Service Department
Welcome to our complete auto repair and service department! Here at Satori's Auto, we take auto repair seriously, and the trust you put in us even more so. Every auto mechanic we employ is an ASE Certified Technician and Service Advisor with years of experience, and our team is constantly updating their vast technical knowledge through training on topics ranging from Toyota maintenance and Hyundai service to import auto repair. We call ourselves complete auto repair specialists for a reason, and we service any make and model of vehicle with an emphasis on the popular models of the time. There is no need to travel out of town to have your vehicle serviced, as our team boasts extensive experience with domestic, foreign, and import auto repair! From a simple tune up to a complex repair, your personal auto mechanic can get the job done.
If you need a vehicle to use while your car is being serviced, we offer loaner vehicles free of charge. With Satori's Auto, you'll never be without a vehicle! We also offer a revolving line of credit with 6-month interest-free financing, and we back most services with a Two Year/24,000-mile warranty. We guarantee honesty, integrity, and genuine care every time you trust your vehicle to Satori's Auto Service.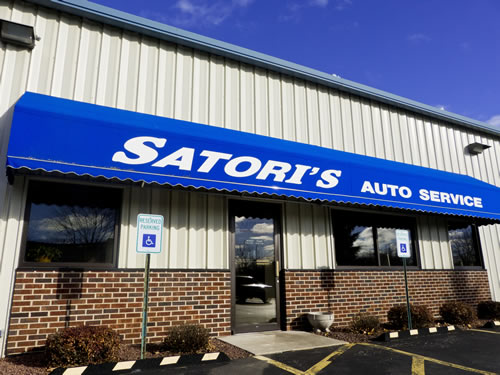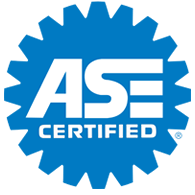 What Our Customers Are Saying
"Satori's Auto Service fixed my car recently when it had a serious oil leak. I've been going there for about 15-plus years and their diagnostic skills are better than anybody I've ever experienced. I can say that I've never been dissatisfied with a repair that they've done. They'll take care of extras like making sure you are able to take advantage of any warranties if you are eligible. They really give you assurance as though they're doing more than just fixing your car. They're helping out with the whole process, and sometimes dealing with that whole process is worse than dealing with the bill. They're professional, highly skilled mechanics."
Services Offered, But Not Limited To
Oil Change Services
Tires & Balancing
Brake Repair
Fluid Replacement
Steering & Suspension
Engine Repair
Check Engine Light Repair
Electronic & Electrical Repair
Timing & Accessory Drive Belts
Auto Heating & Auto AC Repair
Wheel Alignment
Transmission Repair & Transmission Flush
Warranty and Roadside Assistance Information
Most repairs performed at Satori's Auto Service are warranted for 2 years or 24,000 miles. Warranty help is available throughout North America. Roadside assistance is also available throughout North America for all complete auto repair jobs and you will get reimbursed up to $75 per occurrence and up to two occurrences per year. Please see instructions on the back of your invoice to utilize this service.
What is included
Towing

Battery Jump Start

Emergency Fuel Delivery

Lock out Aid

Flat Tire Assistance
Attention: Dealers like to tell their customers they are required to come back to them for repairs or maintenance services during the warranty period or their warranty will be void. This is false! According to federal law call the "Magnusson-Moss act", if you are required to use a certain brand of parts (for Toyota maintenance or Hyundai service, for example) or go to a specific location to keep your warranty, those parts or services must be offered free of charge by the company providing the warranty. Unless it is a free repair while under warranty, you can have your vehicle serviced wherever you wish. Here at Satori's we keep all your complete auto repair records on a computer file in case there are any warranty questions. Best of all, because our employees are trained and experienced at finding faults, we can spot problems before the warranty expires which saves you money.