In addition to the domestic/foreign auto repair and incredible auto sales we are best known for, Satori's Auto proudly offer Hertz rental cars for anyone who needs a rental vehicle for business, pleasure, or collision insurance replacement purposes. Hertz offers any type of vehicle to suit your needs. We make it easy to get you on the road again while your vehicle is in our affordable auto repair shop for a car tune up or for more extensive maintenance and repair. If we know you will be coming ahead of time, we'll make sure we have a vehicle available for you. There are one-way rentals available to any Hertz location in the USA. There is never any charge for mileage, as all our Hertz rental cars come standard with unlimited mileage, and you can take advantage of incredible discounts and perks by becoming a Hertz Gold Member. A credit card is required for a rental and Hertz does not accept debit cards. Visit https://www.hertz.com or call us at 920-717-0696 for a reservation.

What Our Customers Are Saying
"We have used Satori's Auto Service for years. They have always given us prompt and courteous service at a reasonable price. Oil changes are a breeze at Satori's as well. There are always a variety of appointments available, which is extremely convenient to a busy mom like me. I would recommend Satori's Auto Service to anyone!"
Hertz Rental Cars Special Offers
Low cost rentals

One way rentals

GPS units

Satellite Radio

Delivery and pickup at the Manitowoc Airport
After hour drop off

Vans, Trucks, SUVs and Cars

Monthly rentals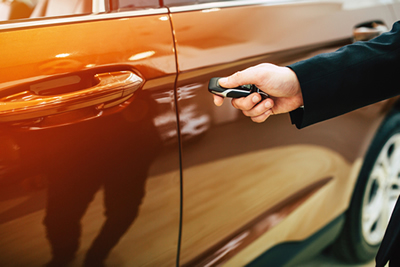 Unlimited Mileage on All Rentals! One Way Rentals Available to any Hertz location in the USA.
Hours
Hertz rental cars are available Monday thru Friday from 8am-5pm.